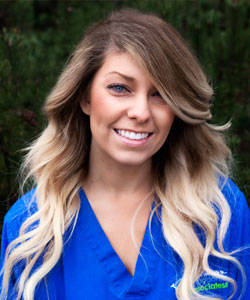 Alyssa
Treatment Coordinator
As a treatment coordinator, I will guide you through the process of orthodontic care by explaining your individualized treatment plan and helping you feel welcome and comfortable at our office. It's remarkable to know our outstanding team dedicates so much effort to create such a positive effect in the lives and futures of others. Together, we create a cheerful and inviting atmosphere for our patients.
Aside from orthodontics, I am a part time professional photographer. I have a deep appreciation for all forms of art, as well as an eclectic music collection. You can find me spending time in nature, hiking and exploring places such as Starved Rock or Buffalo Rock State Park. If we are not out and about, you can bet I'm at home smitten over my two pit bulls Knox and Brooklyn.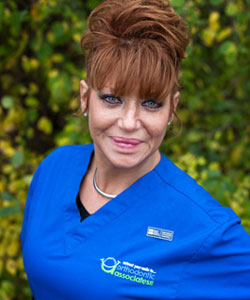 Angel
Orthodontic Treatment Coordinator /Specialized Orthodontic Assistant
I am a personal concierge, walking patients and parents through each step of the orthodontic treatment process. I believe the more education they have about our process, the better experience everyone has. I feel that every patient who enters our office should be treated the way I want my own family to be treated When a patient is comfortable and at ease, I know I have done my job!
My husband Tony and I have an 18-year-old daughter Gianna and a dog named Bella. In my free time, I enjoy cooking for family and friends, creating and sewing different things, and gardening. I also love roller skating, weight training, and shopping for unique, one-of-a-kind items for my home that I can re-purpose.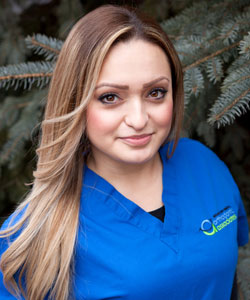 Arcelia
Orthodontic Assistant
I love being part of a great team, helping our wonderful patients achieve the smile they desire. It's amazing to watch a person gain self-esteem and greater confidence as they see their smile change. By the time we finish, they're a whole new person! I provide chairside assistance, helping Dr. Pope with orthodontic procedures while supporting our patient.
When not in the office, I like to travel, shop, and spend time with my family and friends.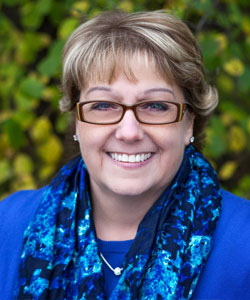 Barb
Scheduling and Financial Coordinator
We have the most amazing, close-knit team at Orthodontic Associates, and that includes our patients and their families! Together, we achieve healthy and beautiful smiles that improve each patient's quality of life. I love watching each patient move through treatment and seeing the incredible finished smiles, as well as the patient's happiness, when we're done!
Outside of work, I love time with my husband, three grown children, and four grandchildren. I also like boating and escaping into a good book.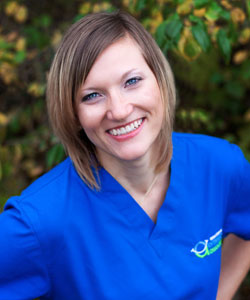 Darcy
Assistant and Lab Technician
Orthodontics Associates is my home away from home, Dr. Pope and my coworkers are my family, and our patients are part of that family! I love caring for a wonderful community, helping each person reach their smile goals by offering chairside assistance and with lab work. Seeing a person finish with a smile they love, and knowing I helped make it happen, is very rewarding!
When not at work, I love time with my husband, two children, and our family dog, Rodney. I also like reading and arts and crafts projects.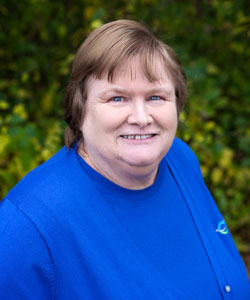 Evelyn
Secretary and Insurance Coordinator
I love how everyone at Orthodontic Associates puts our patients' welfare first! We've a fun, family environment, and we're always laughing with our patients while helping them develop smiles that change their lives! I handle insurance issues, so patients and families don't need to stress. I also handle inventory, billing, and cover at the front desk.
My favorite personal time is spent with my husband, adult son, and three cats. I also enjoy watching movies and television, reading, and traveling.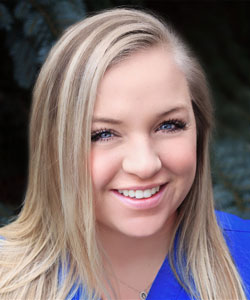 Sarah
Orthodontic Assistant
I can't imagine a more positive, happy orthodontic office! Dr. Pope and my coworkers are some of the best people and each genuinely cares about every patient. We want patients to achieve a confident and beautiful smile and keep it for a lifetime! I setup for procedures, sterilize instruments, and provide chairside assistance to help the doctor and our patient.
When not working, my favorite times are spent outside. I especially love camping and taking my dog for long walks.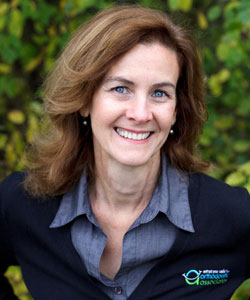 Theresa O.
Public Relations Coordinator
I love how each patient is listened to, valued, and made to know they're part of our family. Dr. Pope and everyone at Orthodontic Associates excel at communicating with patients and keeping them excited about getting a new smile! I plan and organize activities with and for patients, referring offices, and the public. I'm responsible for raffles, parties, and all the fun things!
I was asked to work at the office after my whole family had braces here. My husband and I have four children, who are the loves of my life. I like to hike, bike, go to flea markets and the theater, and to travel. Most of all, I love being with my family.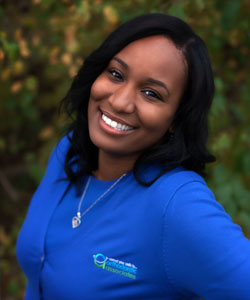 Theresa W.
Scheduling and Financial Coordinator
I love working at Orthodontic Associates, where each patient and their family is part of our family! As I spend my day at the front desk, I get to greet each patient and hear about their day. It's amazing to see them blossom as their smile changes! I also answer our phones, schedule visits, and handle the day-to-day front office tasks.
In my spare time, I love being with my husband, daughter, and close family members.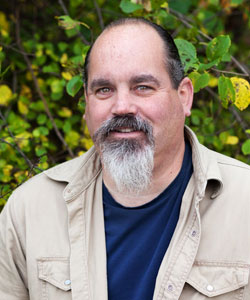 Vic
Laboratory Technician
Dr. Pope and our team all work together to give our patients their best smiles possible. While I'm usually in our onsite lab, making appliance, including indirect bonding trays and retainers, I enjoy meeting patients the day they we take off their braces. They are always so excited and their smiles look great!
When not at work, I like to ride my Harley. Every year I look forward to Rickey's Ride, where a group of Harley riders ride through Chicago to raise funds to help kids with special needs. I also enjoy bowling and have had several perfect games!